Here are some of my photos from my Petroglyph photo shoot:

This is the road to Spirit Mountain: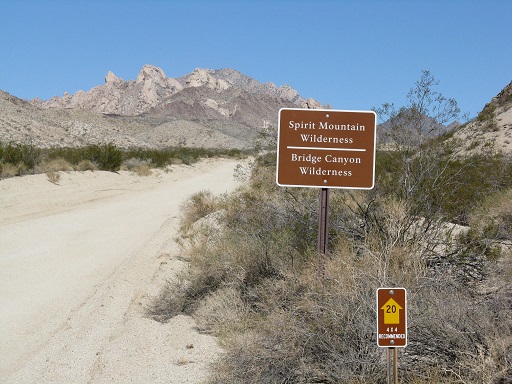 This sign is at the trail head: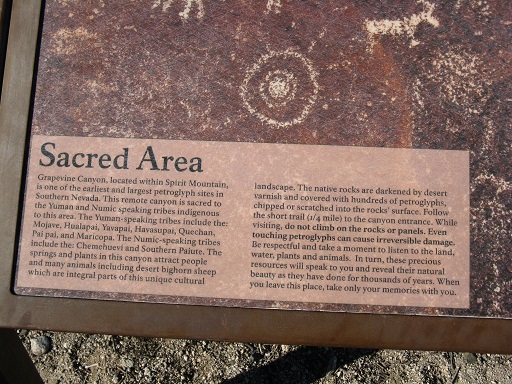 Notice how they used the contours of the rock to tell part of the story. Keep in mind this rock art is about story telling rather simply drawing a picture.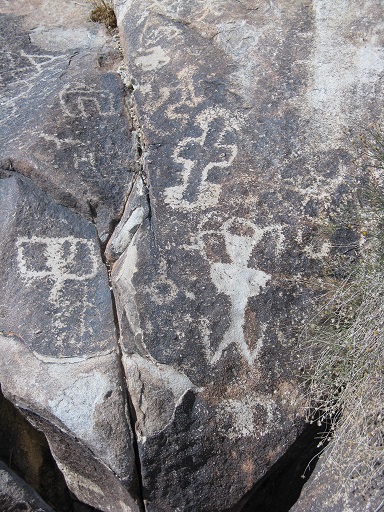 Indians are rock climbers! To follow this story, you have to climb this rock. Notice how the art follows the contours of the rock all the way to the top. Now notice how the images near the top differ from the ones at the bottom. Notice how they incorporate the features of the rock into their images.There is a bunch more images at the top of this rock just out of view. You had to climb this story line to see them.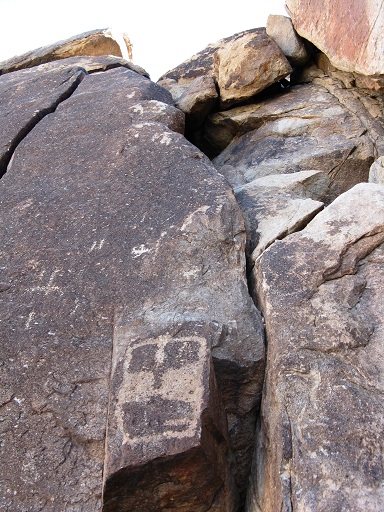 These images are inside a small cave that I had to climb up into: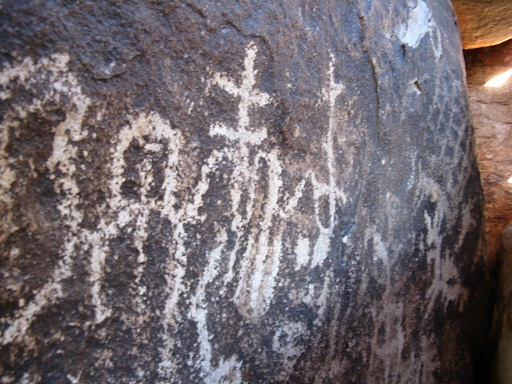 Notice that the rain symbol is located at the top edge of the rock right next to the sky. This shows that these people also used the suroundings of the rock, as part tof their story. Once again the images at the top are different than the ones at the bottom. The stars are shown here to. They are small bimples in the rock that had their tips chipped off. Look real close to see this.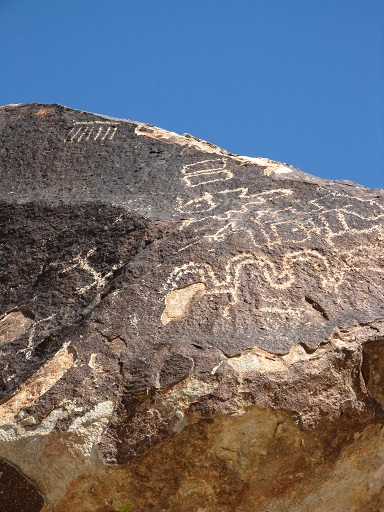 All the images in the above photos are interconnected. They all tie into each other to tell a story. Rock features also connected the images, as well as the natural elements found around the rocks. Even the sky was used, and even lightning in the rock, as seen in the image below: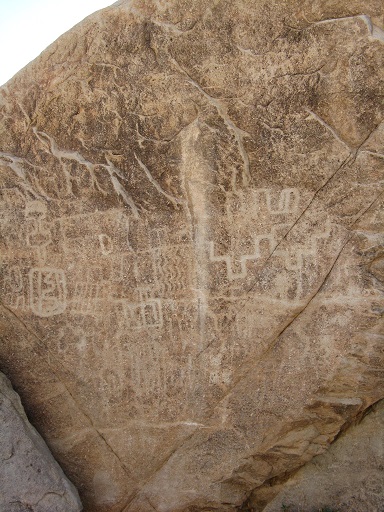 Notice how the rock features above the art looks like lightning. This panel may relate to lightning.

Even sun and shadow playing on the rock was used in their story as seen in the photo below. This was taken inside the cave, that I had to climb up into, the sun was shining through a slot in the rock above.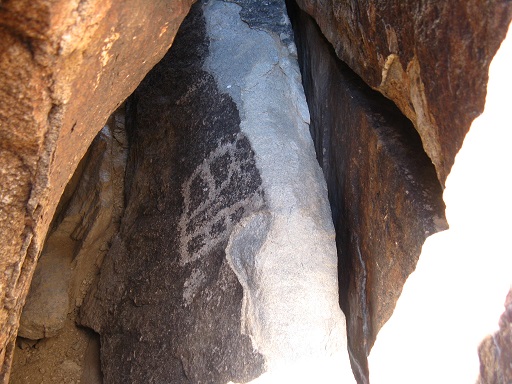 In the photo below, the animals are facing upcanyon. These are not artistic drawings of big horn sheep, but may indicate a direction of travel. They may mean game is found up this way. Or even more than that. Notice the image of a man walking above the sheep. Notice the sheep have human like feet.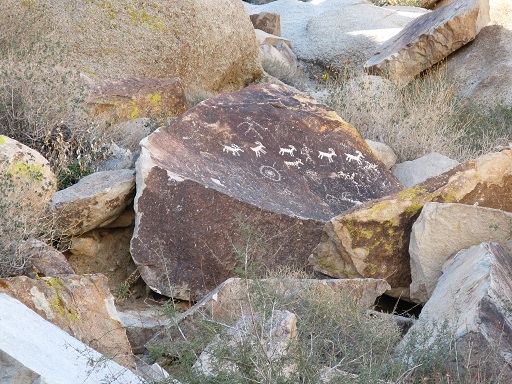 Below is looking up Grapevine Canyon. The petroglyphs are located on the dark rocks at each side of the entrance to the canyon.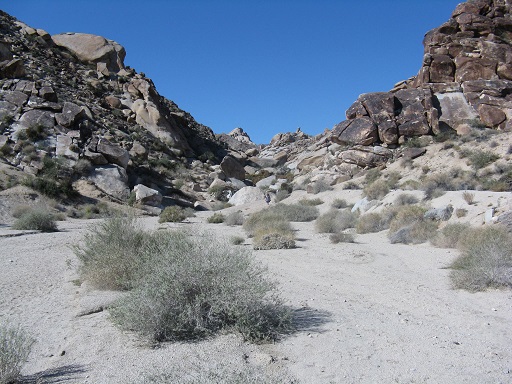 Last edited by Thunderbow (11/05/2016 1:38 pm)